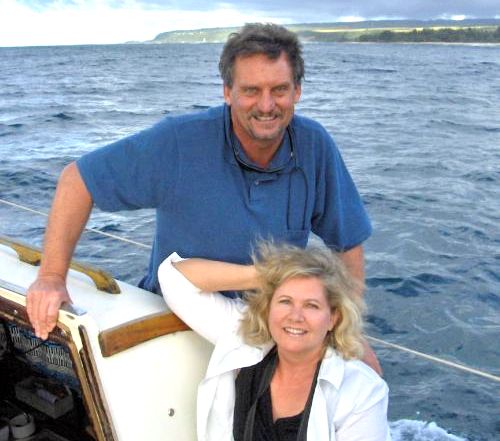 Real Estate Careers

Eric & Wendie are one of the top real estate partnerships on the Eastern Shore. Among their clients and peers, they are considered professional, honest, and knowledgeable. They are full time, full service, Realtors who work diligently to give both buyers and sellers alike superior service throughout the entire real estate transaction and beyond. They enjoy working with people from all walks of life whether they are first time home buyers or seasoned investors. Their clients enjoy their laid back, low pressure "all cards on the table" sales style. Many of their clients have become their good friends. Click Testimonials to see what their clients/friends are saying about them and the superior service they provide.
Eric grew up in Ocean City. He was born in Fallston and moved to Ocean City at the age of 9. He began his real estate career as a teenager assisting his mother with her real estate business. He became a licensed agent in 1984 and within a few years was a top producing agent. Real estate is a full time career for Eric and he is respected both personally and professionally for his honesty & integrity. He stays on top of and takes advantage of the numerous technologies that are currently available to realtors and crucial to their success. He's been involved in just about every type of real estate transaction there is and is a true expert in his field. In addition to his real estate expertise, Eric has over 40 years of valuable local knowledge to offer.
Wendie was born in New Jersey but has vacationed here since the mid 80's. She became a full time resident of the area when she moved to Ocean Pines in 1998. Wendie purchased her first lot at the age of 21 and has enjoyed dealing in real estate both personally and professionally ever since. She was the office manager of one of Coldwell Banker Residential Brokerage offices and now works as a realtor alongside her husband and partner Eric Green. Wendie is a trained negotiator and while serving on the NJ school board as chairman of the Budget/Finance committee she was also appointed head of the negotiating team.
They are Full Time Full service realtors –who take pride in providing excellent service and always being readily available and attentive to their clients' needs.

Life on the Eastern Shore

Eric & Wendie love their life on the beautiful Eastern Shore! They live in West Ocean City between the wonderful natural resource of Assateague State and National Park and the fun and excitement of Ocean City. Their interests include fishing, boating, surfing, kite boarding, photography, and enjoying quality time with family and friends. They are happy to share their knowledge of the area's best restaurants, golf courses, fishing spots, and local activities and events.